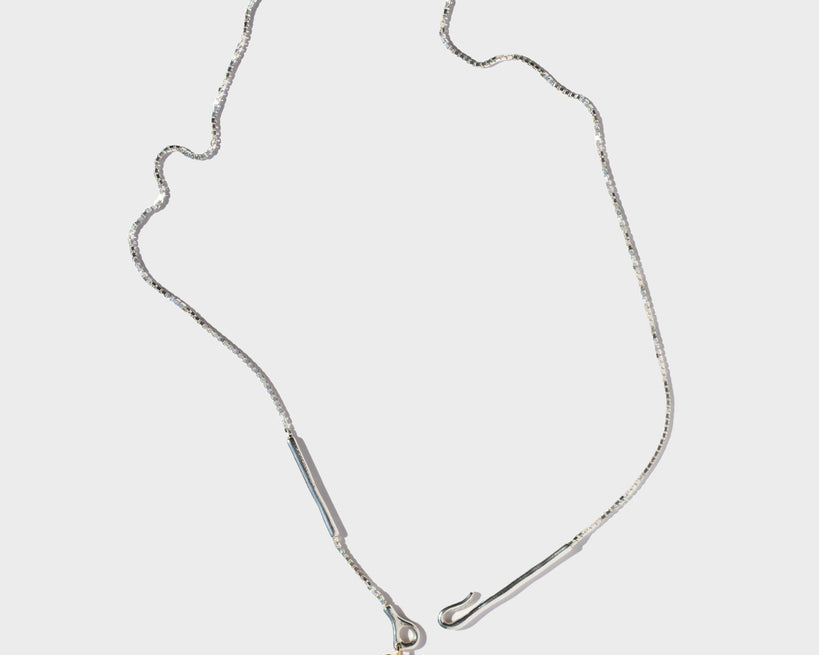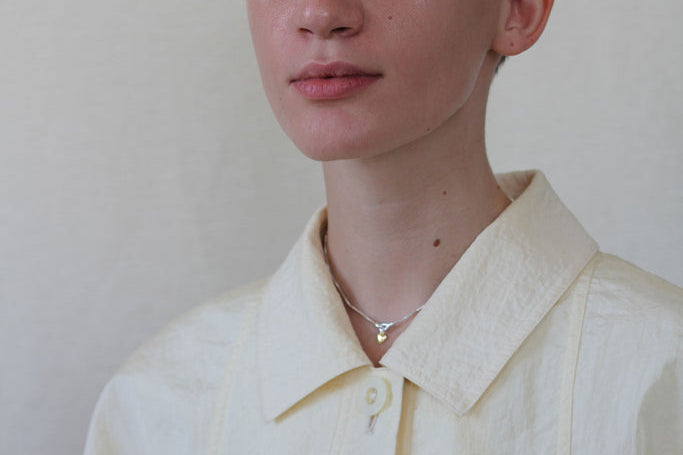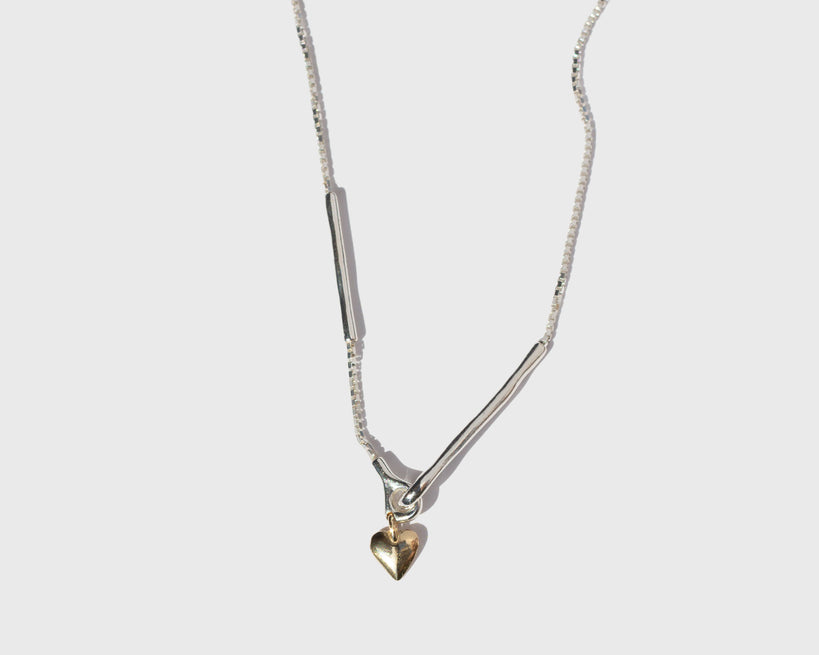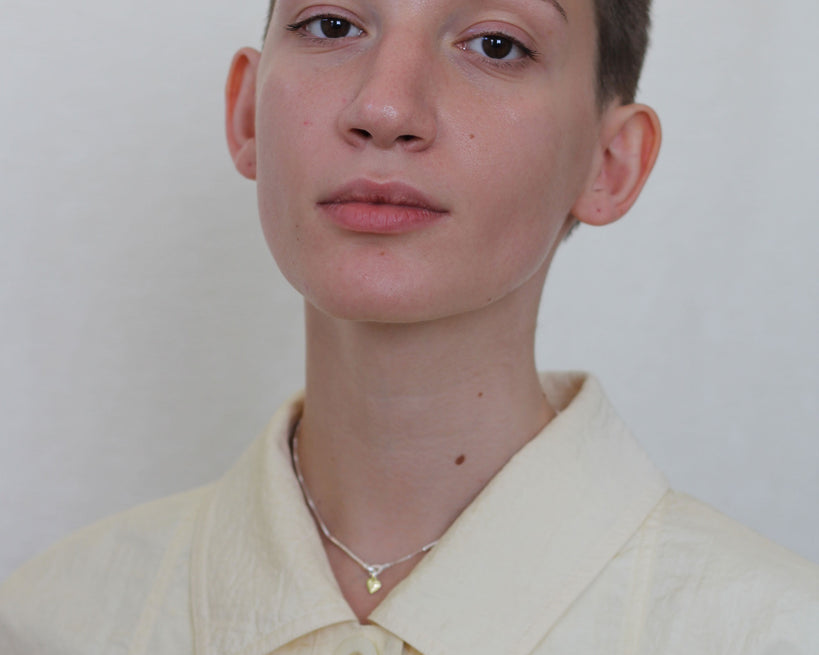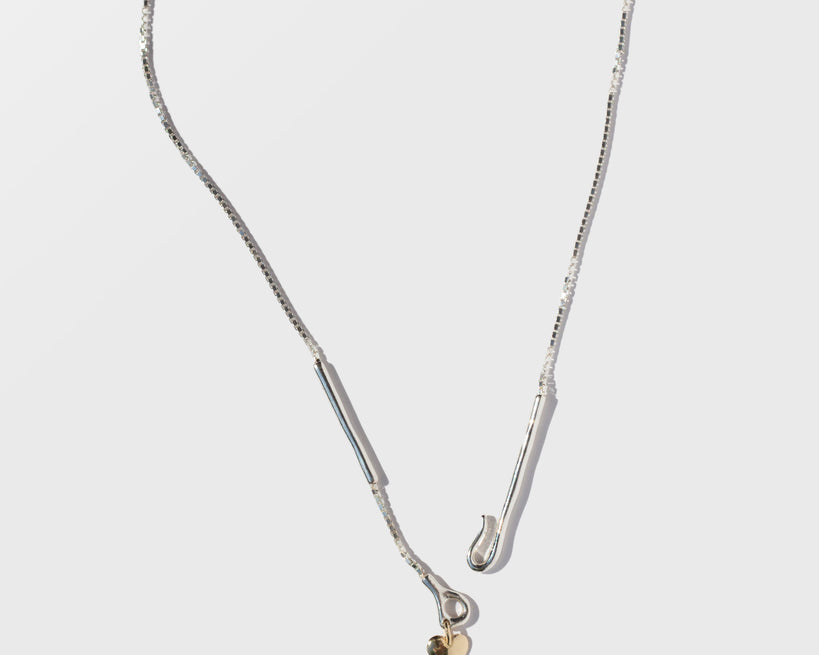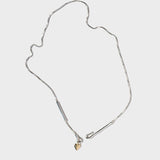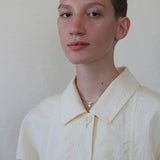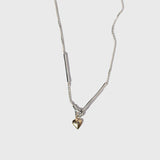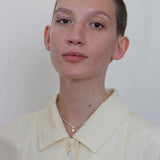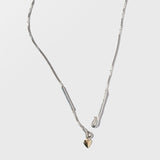 KNOBBLY Baby Heart Necklace
A delicate everyday necklace in sterling silver pierced with a tiny 14k gold heart pendant. Carved silver elements accent the petite box chain. Signature front self-clasp. Made to fit short.

Size
36.4 cm (approx. 14.3 inches) total length shown on model.
Material
Sterling Silver. 14K Gold.