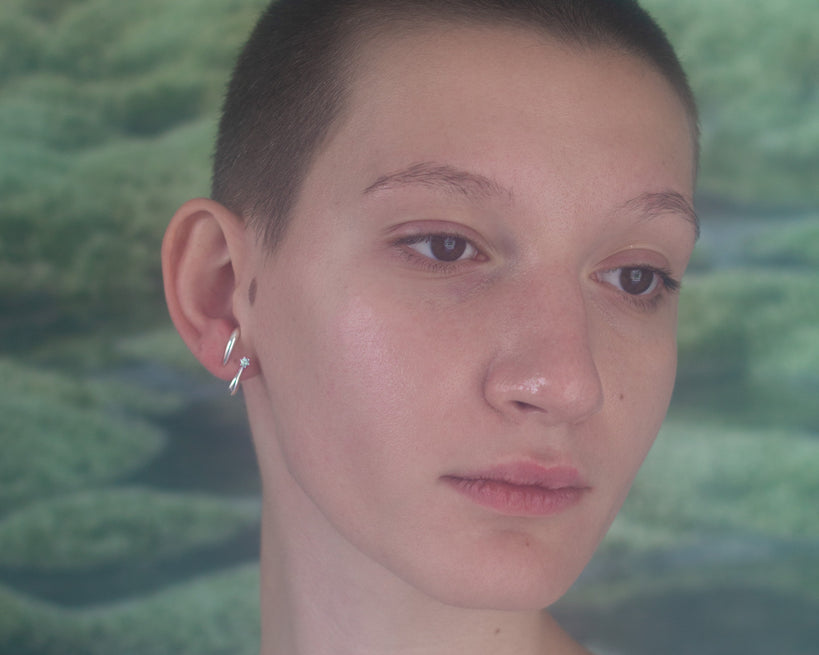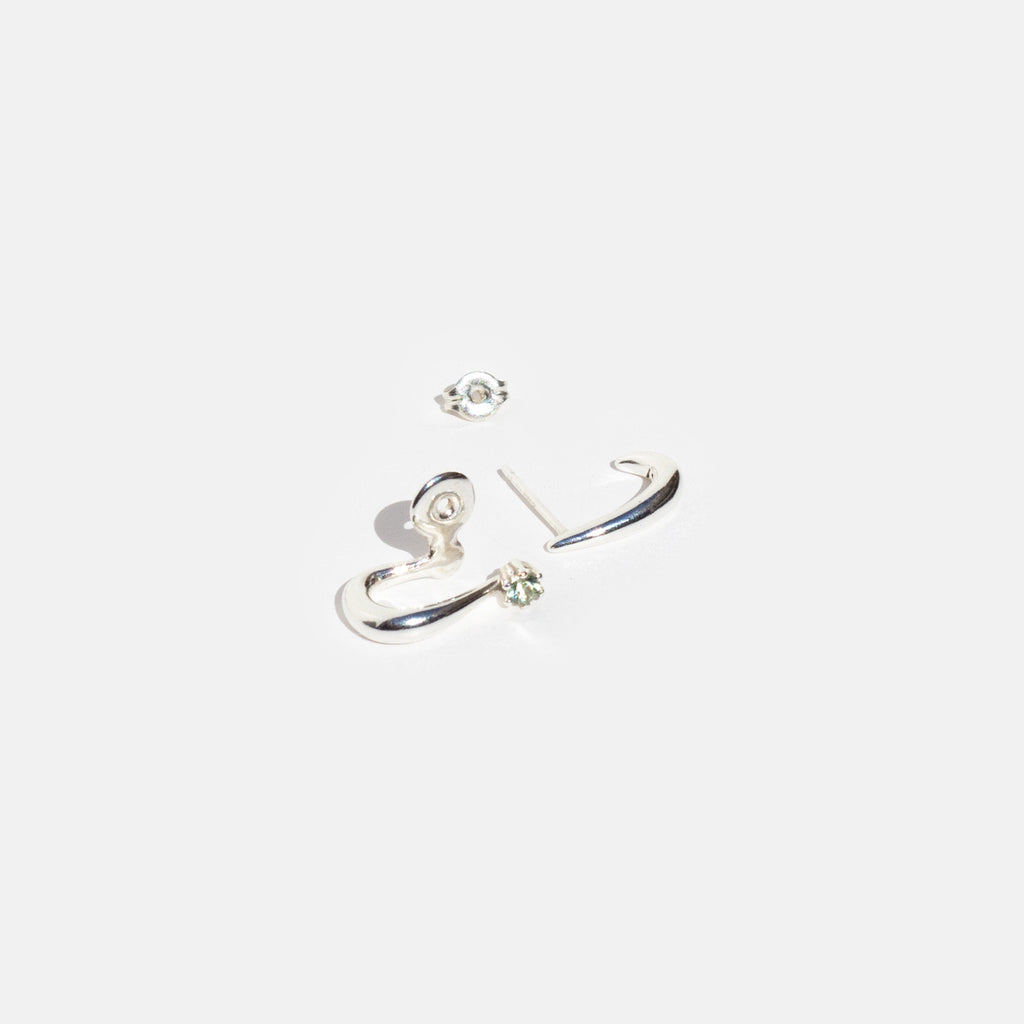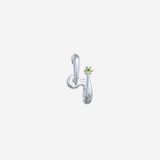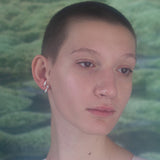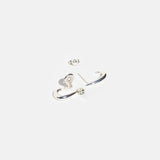 KNOBBLY Coil Earring 2.0 Sapphire
A two-piece illusion earring that appears to wrap around the earlobe, ending in a 2.5 mm natural Australian sapphire.
Depending on which ear it is worn, the gem position will be different on each ear. The coil "loops" backwards on the left ear, and forward on the right. Can be purchased and worn as a single, or if purchased as a pair creates a subtle asymmetric look.
Natural sapphires vary in colour, with tones ranging from sage to olive green. Each stone is hand selected and each one is different. The photographs show the same stone under different lighting.
One piercing required.
Sold as a single.
Material
Sterling Silver & Australian sapphire