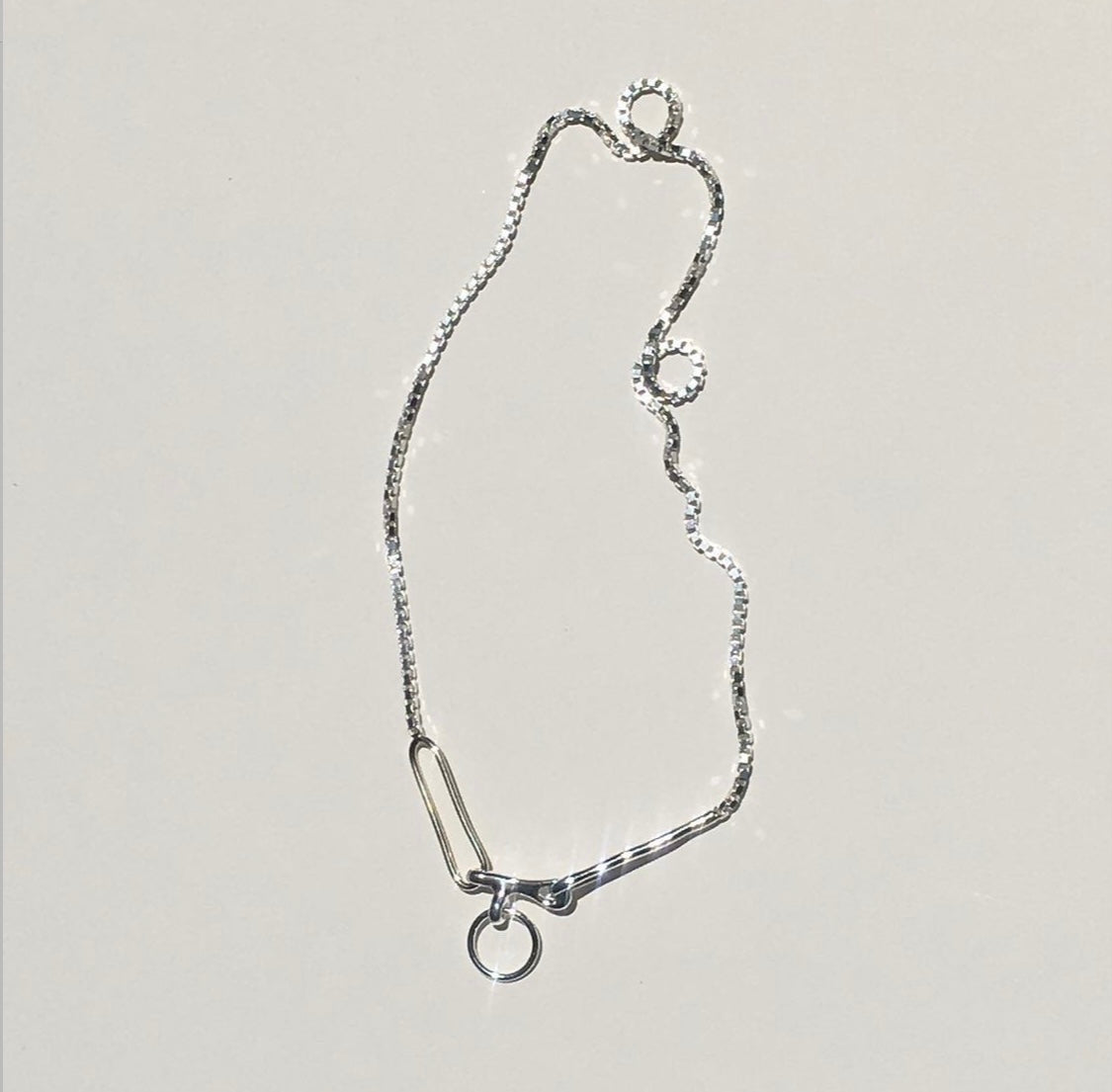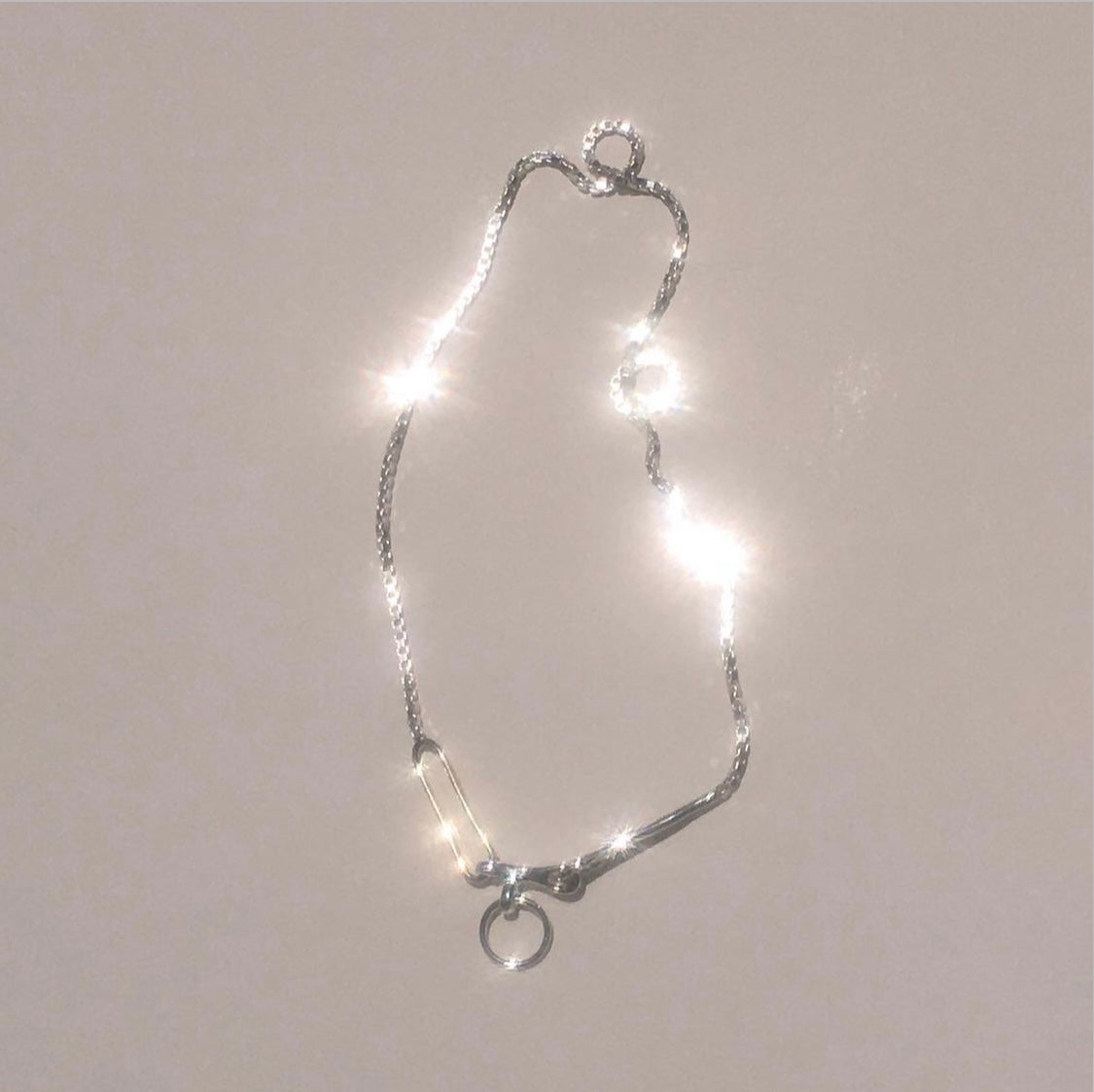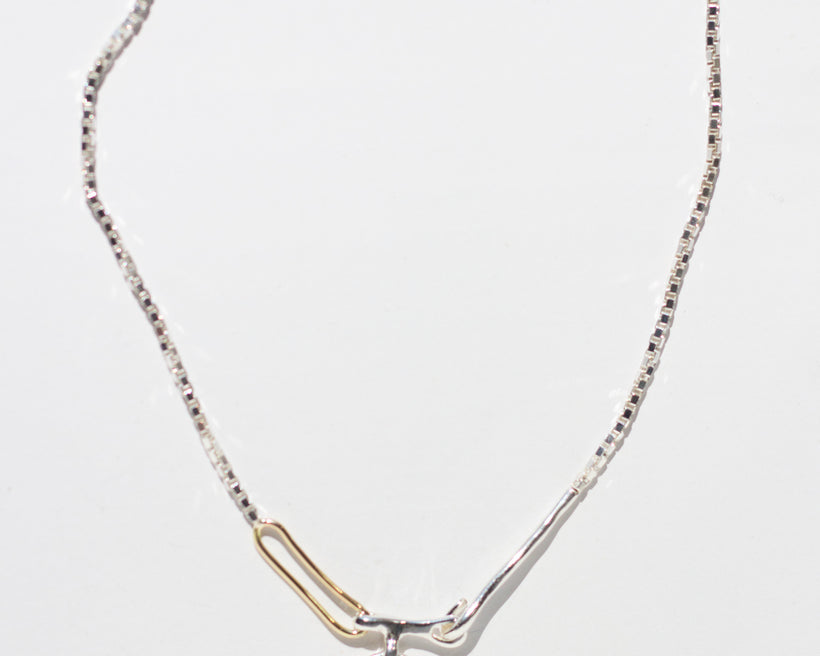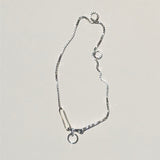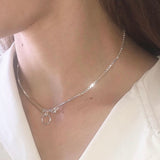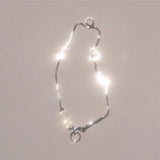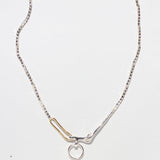 KNOBBLY Twin Link Necklace
A tiny carved element holds two links: a silver ring, and an elongated link in solid 14k gold. Clasps in front with a carved hook, on a 2mm box chain. Made to fit short.
Size
37.5 cm (approx. 14.5 inches) total length shown on model.
Material
Sterling Silver. 14K Gold.