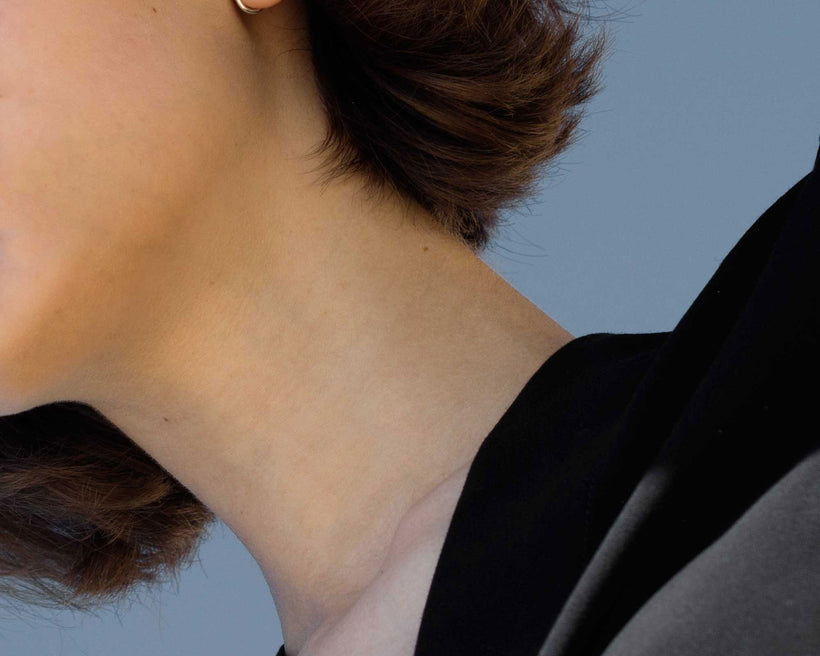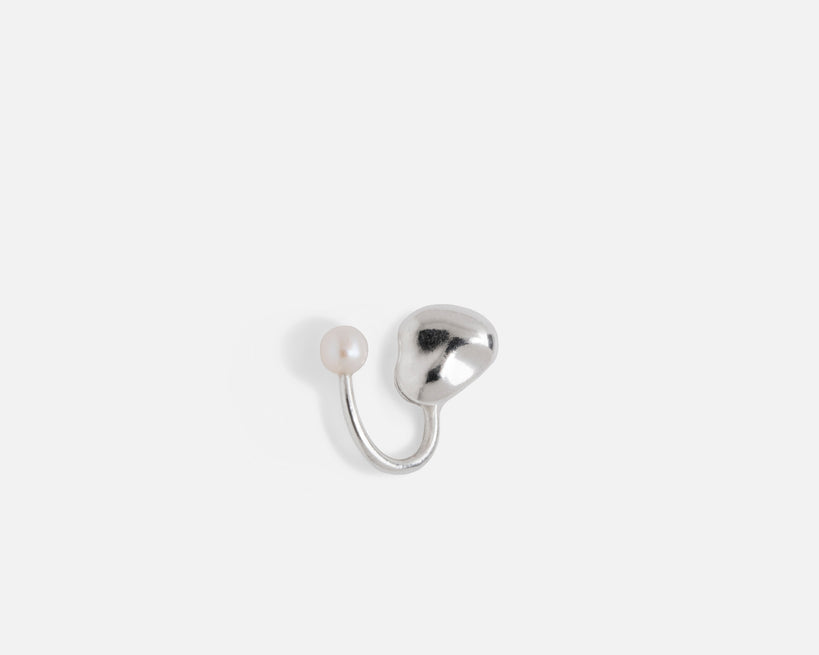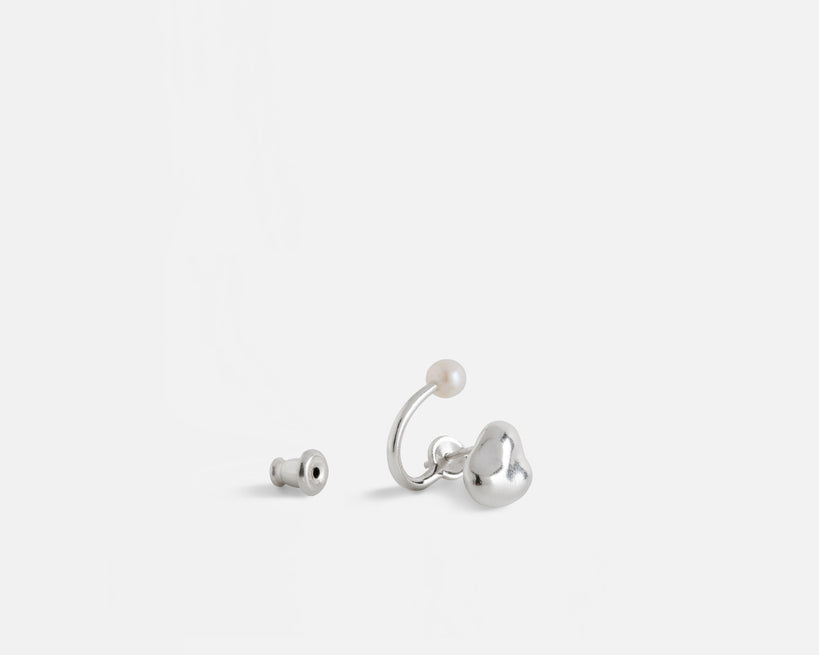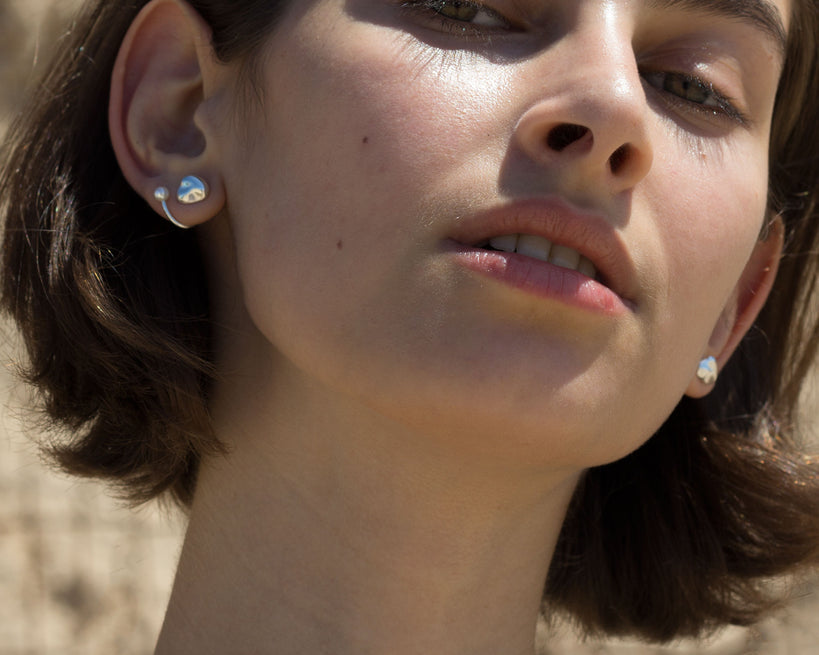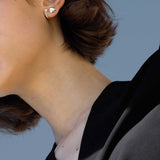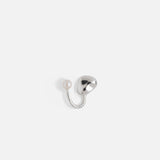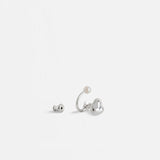 KNOBBLY Twin Pearl Earring
A two-piece earring, featuring a polished nugget in silver and a pearl-tipped wrap. One piercing required. 
The pearl section peeks from the crease of the earlobe when worn on the left ear, and climbs up behind the nugget when worn on the right. Both positions are shown on the model. The nugget can also be worn alone as a simple earring for a more classic look.
Sold as a single. When purchased as a pair the pearl position will be different on the left ear and on the right, creating a subtle asymmetry.
Material
Sterling Silver