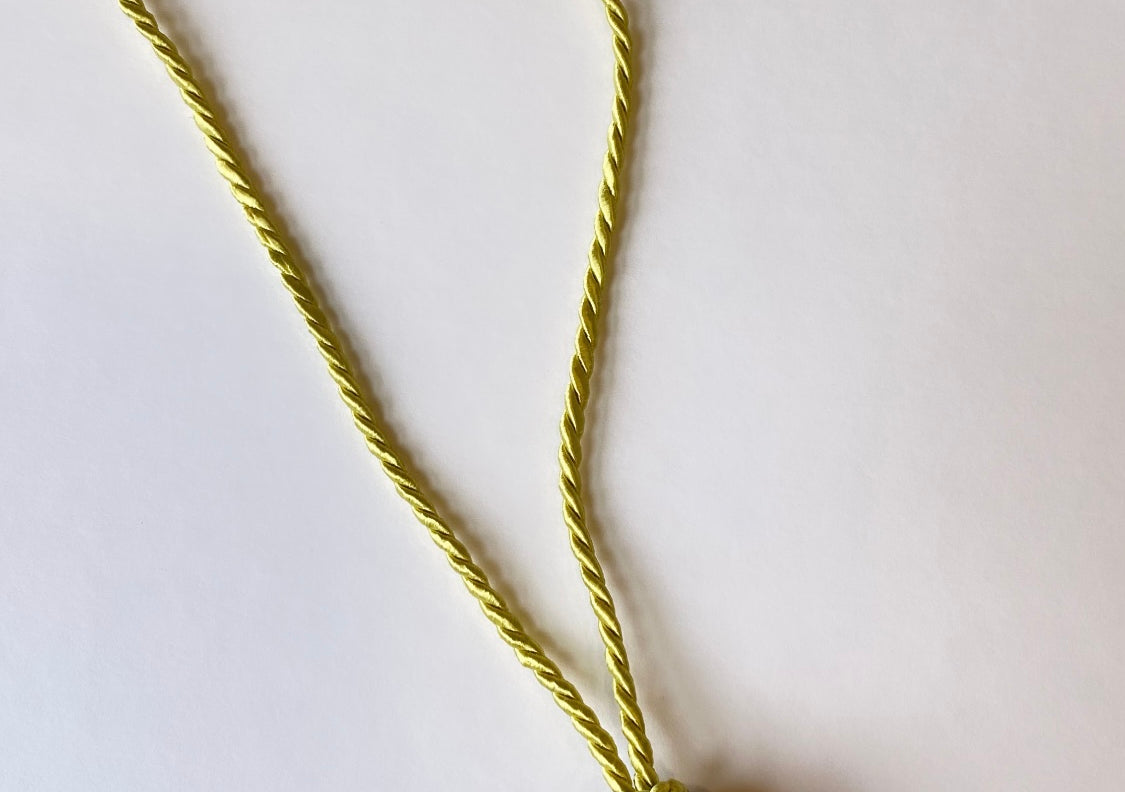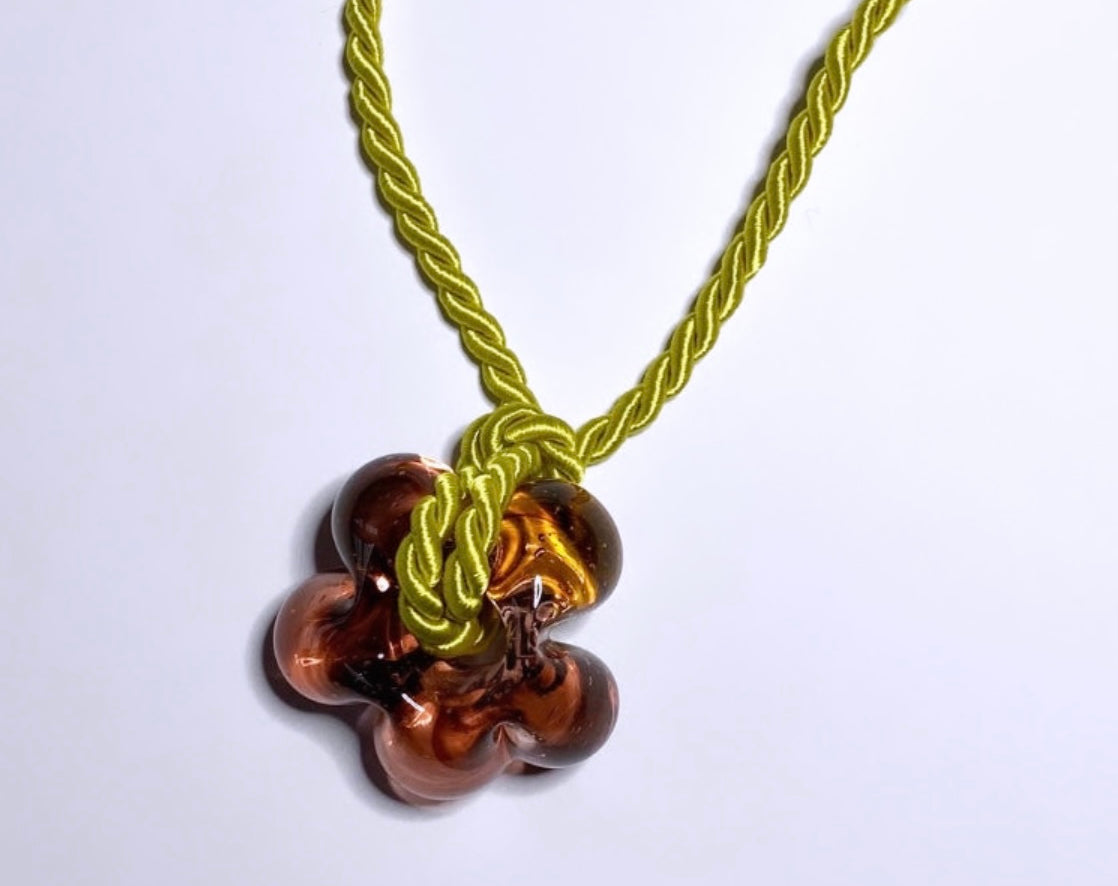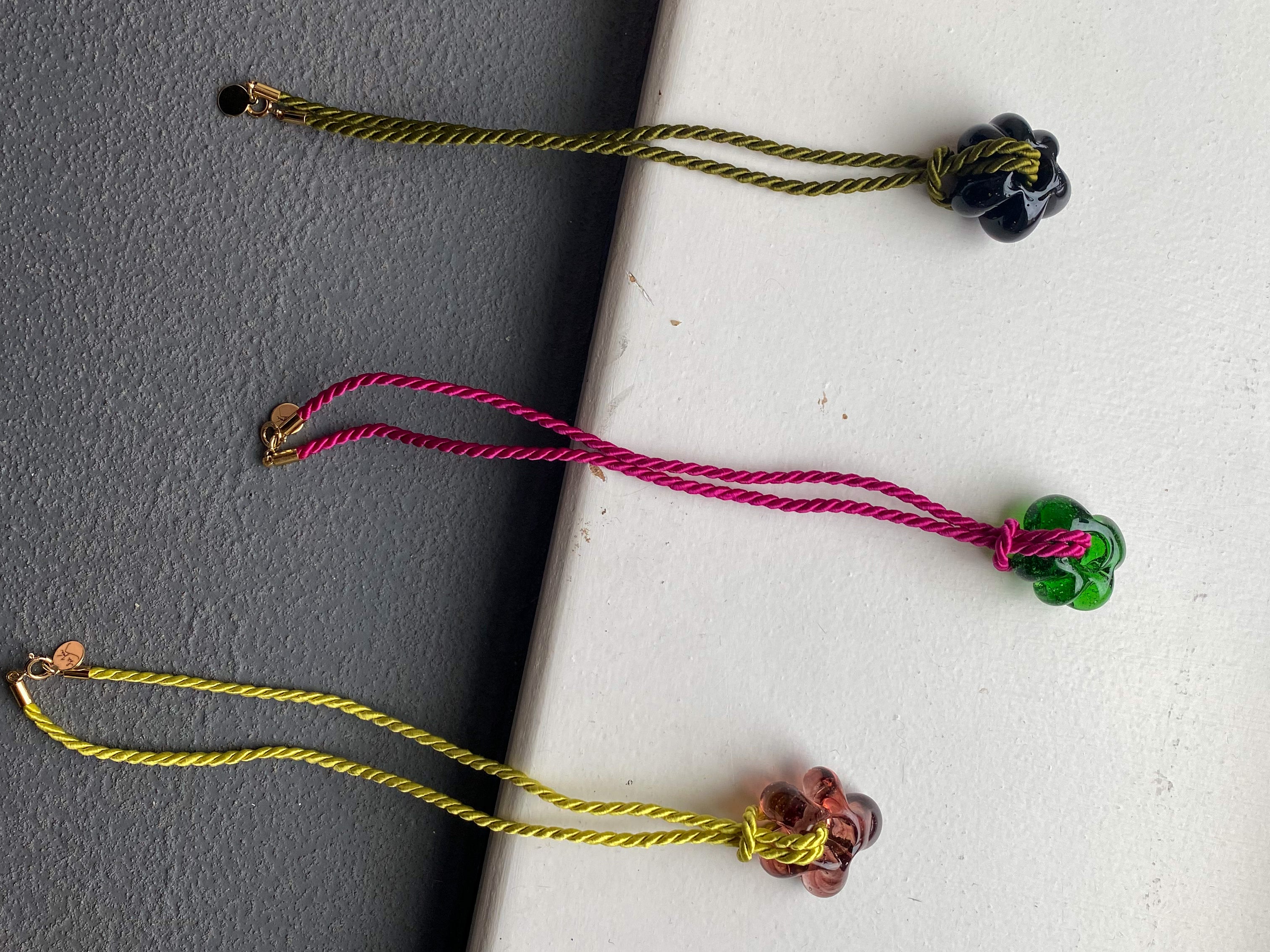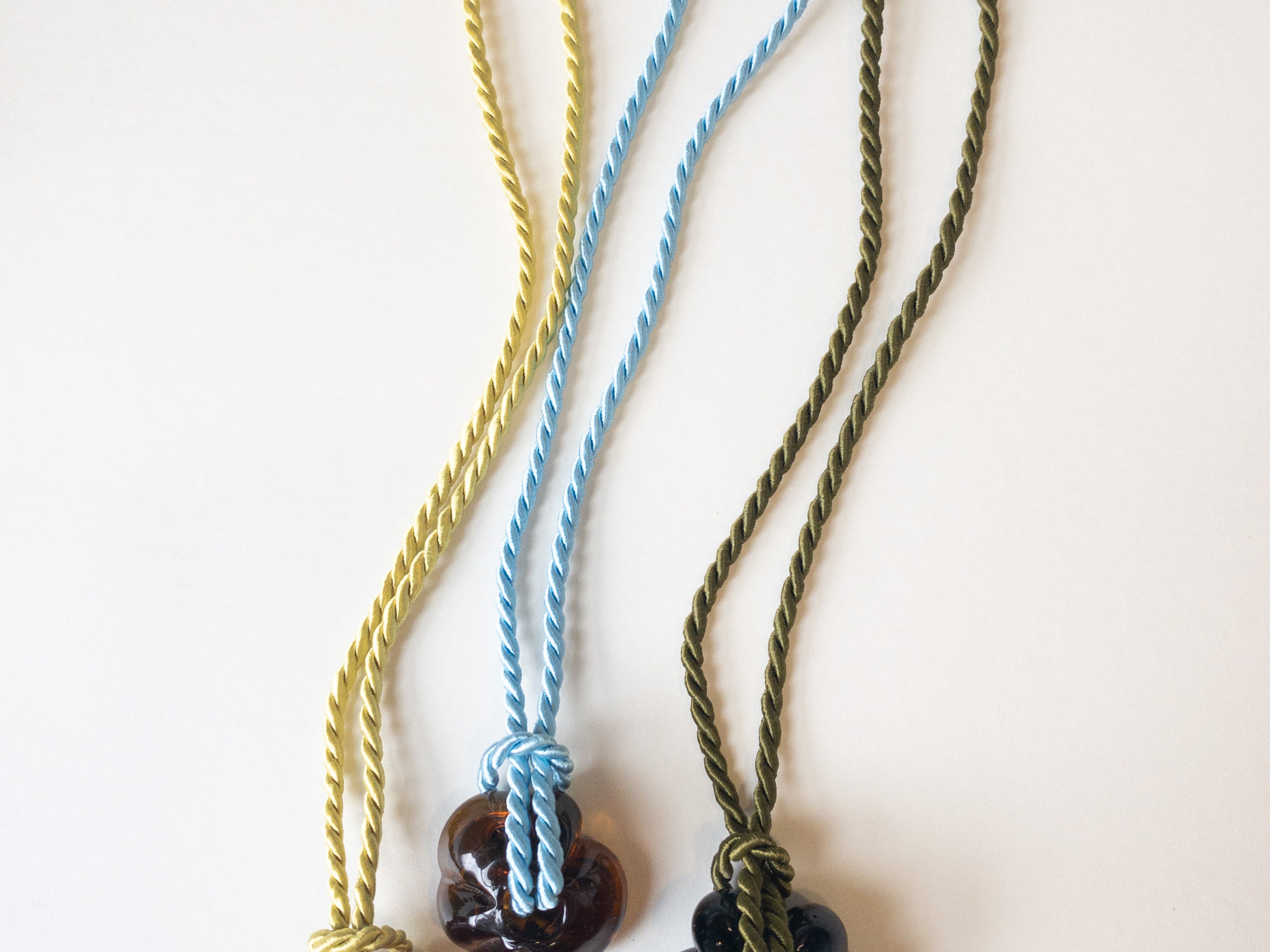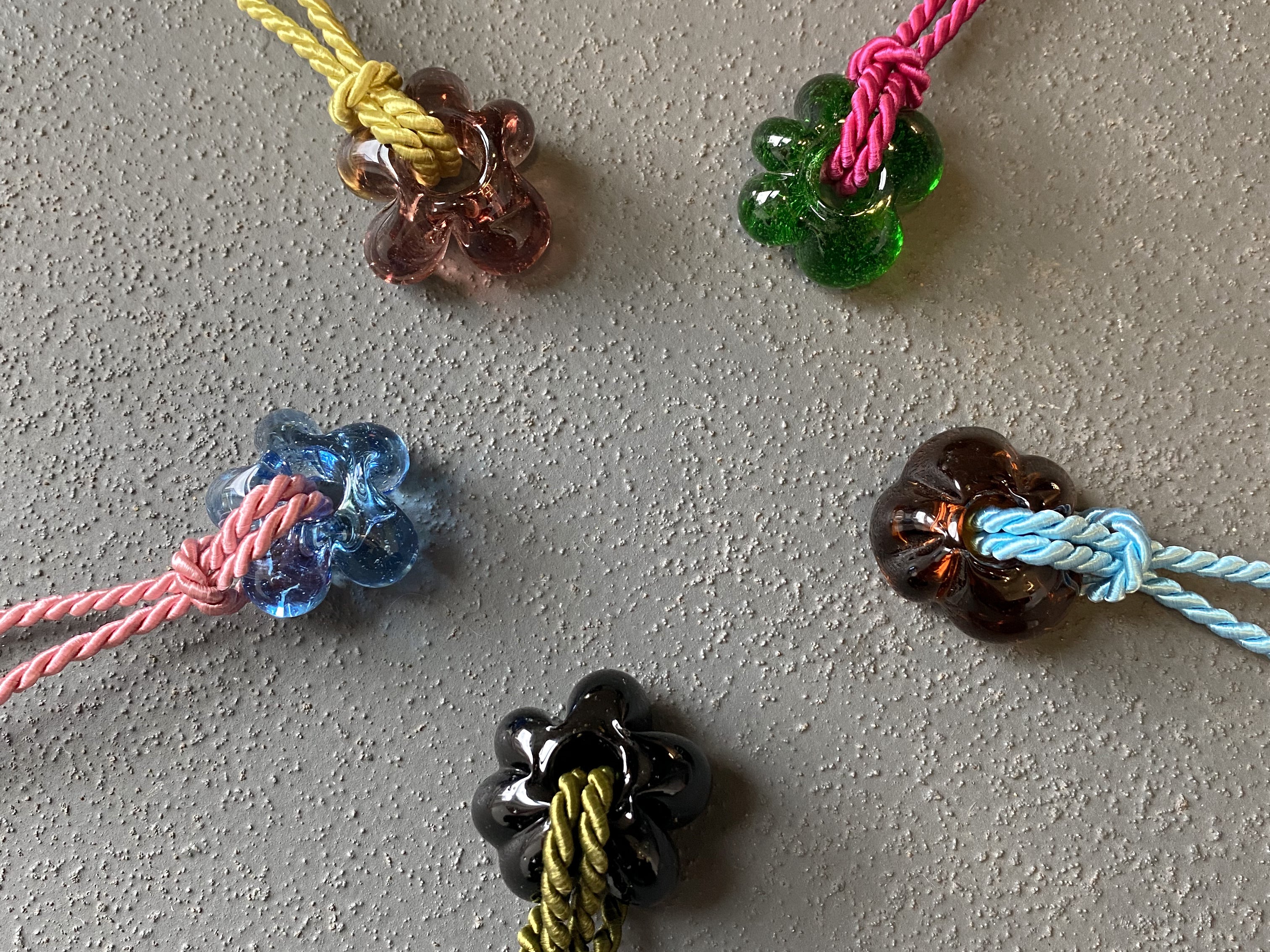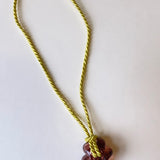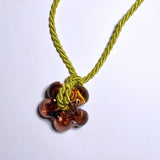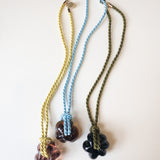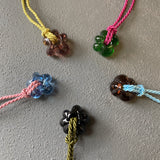 SISI JOÍA Fleur Necklace Purple Anis
The Fleur Necklace from Sisi Joía features a recycled glass irregular flower pendant handmade in Damascus, Syria. It has a twisted cotton cord, gold-plated metal parts and a 14K gold-filled clasp. The beautiful finished piece is handmade in Paris.
Colour
Purple bead. Anis cord.
Size
Length 38 cm approximately.
Material + Care
Recycled Glass. Cotton cord. Gold plating and gold filled details.